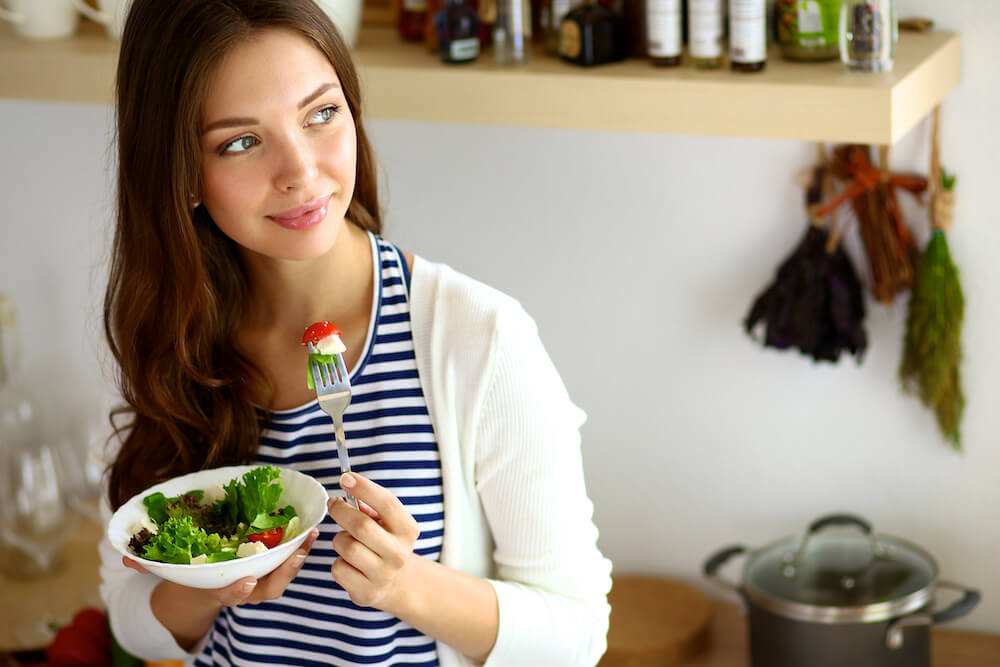 Vibrant Fruit + Nut Salad
By: Nico
With spring on the horizon, it's time to start thinking about delicious salad options for BBQs, potlucks, and other events. This recipe for a vibrant fruit and nut salad takes some of my favorite things -- delicious and fresh fruit, tasty nuts, and even some delicious rosé!
When constructing this salad, follow your own heart -- you can go as simple or as bold as you want with this. Just make sure you're balancing the savory crunch of the nuts with the subtle and vibrant sweetness of the fruit and you'll be fine!
The salad dressing is designed to make use of some leftover rosé wine you've got kicking around! If you don't drink or don't have any wine handy, substitute ¼ cup of balsamic, sherry, or apple cider vinegar.
Okay! Here we go -- one vibrant fruit + nut salad, coming up.
Vibrant Fruit + Nut Salad
Ingredients (makes four servings)
2 small organic apples, cubed
3-4 mandarin oranges, peeled and sectioned
½ cup of strawberries, blueberries, blackberries or any berry mixture, sectioned
2 tablespoons of dried cranberries
½ cup of walnuts, unsalted and halved
⅓ cup of almonds, unsalted and chopped
¼ cup of feta cheese, shredded (optional)
2 to 3 cups of any leafy spring greens (arugula, spinach, dandelion, kale) to your taste
Rosé Dressing
½ cup of extra-virgin olive oil
1/4 cup of leftover rosé
2 teaspoons of agave or honey
1 tablespoon of dijon mustard
1 tablespoon of shallots, minced
1 lemon, juiced
Salt and black pepper, to taste
Preparation
Step One
In a small bowl, mix together all ingredients to make the rosé dressing with a good metal whisk. When the salad dressing is nicely emulsified, you can set aside in a covered container, refrigerated, for up to 24 hours. You may need to re-emulsify before dressing the salad.
Step Two
Mix together all salad ingredients, taking care that everything has been prepped in the proper, bite-sized sections, cubes, or halves.
Step Three
When you're ready to serve the salad, make sure that the dressing is nicely emulsified, then dress the salad with the dressing thoroughly. Serve immediately. Enjoy!