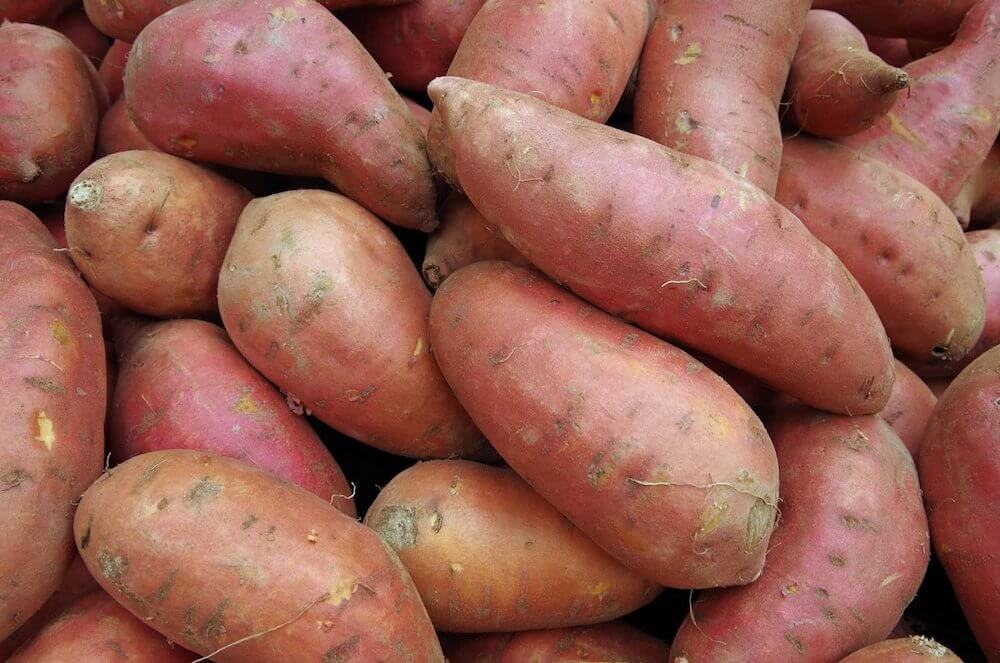 Healthy Roasted Root Vegetable Salad
By: Nico
Just because it's winter doesn't mean an end to fun, healthy salads! Summer doesn't have a monopoly on these, if anything, I find autumn and winter an even better time for salad because I love root vegetables. I once made a five-course meal with a friend where every course had pumpkin in it -- and no pumpkin soup or pie, either!
So this recipe is fantastic for a couple reasons:
It's hearty -- root vegetables are filling, this is not a salad that will leave you craving another meal moments after you've finished eating it, and --
It's healthy -- root vegetables are loaded with dietary fibre and vitamins, folate, and generally assist with digestion and wholesome healthy living! It should also be noted that this recipe is vegan and gluten-free as well (though if you are concerned about gluten, please check your apple cider vinegar is not a malt vinegar for the dressing).
Now, they can be a little on the bland side (though I gotta say, a nicely roasted butternut squash on its own can yield some pretty good results), so don't be afraid of the seasoning and oil used here. Don't forget, too, that a moderate salt intake is not dangerous, and that moderate olive oil consumption has many positive health benefits as well! Just don't go too overboard with either -- all things in moderation, friends.
Healthy Roasted Root Vegetable Salad
Ingredients (makes six servings)
1 medium butternut squash, cubed
2 large sweet potatoes, cubed
3 large parsnips, cubed
3 tablespoons olive oil (divided)
A few generously sprinklings of salt and cracked black pepper
1 tablespoon fresh sage, finely chopped (divided 3)
1 tablespoon fresh rosemary, finely chopped (divided)
1 tablespoon of fresh parsley, finely chopped (divided)
2 tablespoons of dried cranberries
2 tablespoons of pumpkin seeds, unsalted
2.5 to 4 cups of arugula (or shredded spinach), to your taste
Apple-Ginger Vinaigrette
3 tablespoons of extra-virgin olive oil
1/4 cup of apple cider vinegar
2 teaspoons of agave syrup (optional, add more ginger if removed)
2 teaspoons of fresh ginger, minced
1 teaspoon dijon mustard
A healthy sprinkling of salt and cracked black pepper
Preparation
In my opinion, some stuff comes before step one -- get your peeling of root vegetables and the chopping of your herbs out of the way before the oven even goes on! This will make you feel less stressed, more relaxed, and more on top of things.
Peel your sweet potatoes, parsnips, and butternut squash. Now, butternut squash can be a bit of a tricky boy, but this method has been my go-to for a year or so now. When you're done your prep, let's go!
Step One
Preheat your oven to 400°F. Cube your peeled sweet potatoes and peeled parsnips into roughly ½ inch thick cubes, wedges, or chunks -- listen, you're going to get some variety with roasting anyway, so obsessing over exact amounts is a fool's errand. Just make sure they're mostly uniform in size. Dress the chunks in a bowl with 1.5 tablespoons of olive oil, 1 teaspoon of the chopped fresh sage, 1 teaspoon of the chopped fresh rosemary, 1 teaspoon of the chopped fresh parsley, and a sprinkling of salt and cracked black pepper. Align your chunks of sweet potato and parsnip onto a flat aluminum sheet pan (size doesn't matter, as long as they all fit on one row). If you're feeling pro-salt that day, give 'em a little dusting of salt and pepper on the pan as well. Put them in the oven. Set a timer for 20 minutes.
Step Two
Now, while your sweet potatoes and parsnips are roasting away, it's time to repeat the process with the squash! Cube the squash into roughly ½ inch sized cubes or chunks, dress with 1.5 tablespoons of olive oil, 1 teaspoon fresh sage, 1 teaspoon fresh rosemary, 1 teaspoon fresh parsley, salt and pepper -- yep, exactly the same! Arrange them in a single row on a single flat aluminum sheet pan just like we did with the other veggies.
Now, when the timer goes off, do not take the sweet potatoes and turnips out of the oven. Instead, simply put the tray with the squash in the oven as well! The two trays will then continue roasting for another 20-25 minutes, or until they're just about tender.
Step Three
After the root vegetables are almost tender, take them out of the oven and let them cool completely, 20-25 minutes.
Step Four
While they're cooling, let's make this Apple-Ginger Vinaigrette! Place all the ingredients listed above in a jar, container, or small bowl. Stir vigorously until all the elements of have blended -- place in your fridge, covered, until it's time to dress the salad.
Step Five
Once your roasted veggies are cooled, place them in a large bowl with the salad greens, dried cranberries, pumpkin seeds, and the remaining teaspoons of fresh sage, rosemary, and parsley. Add the vinaigrette, dress it all together, and serve immediately. Enjoy!